Pediatric Care with compassion & Love
We are now accepting new patients!
Call 615-814-4500 to book an appointment.
Dr. Jill is a board-certified pediatrician with approximately 20 years of experience delivering Pediatric medicine and services in both private practice and urgent care venues. Dr. Jill completed her medical school training in The Honors Program in Medical Education at the Northwestern University Feinberg School of Medicine in Chicago IL, a top 20 medical school.  
Dr. Jill completed her Residency at Baylor College of Medicine's Texas Children's Hospital in Houston, TX, a top 10 pediatric residency program.  Recently, Dr. Jill had been working at the Vanderbilt Children's After-Hours Clinic in Brentwood when she decided to return to private practice and open up Brentwood Pediatric Care.  She wanted to get back to her first love in medicine – providing general pediatric care to patients where she can watch them grow through the years while establishing long-standing relationships with the patients and their families.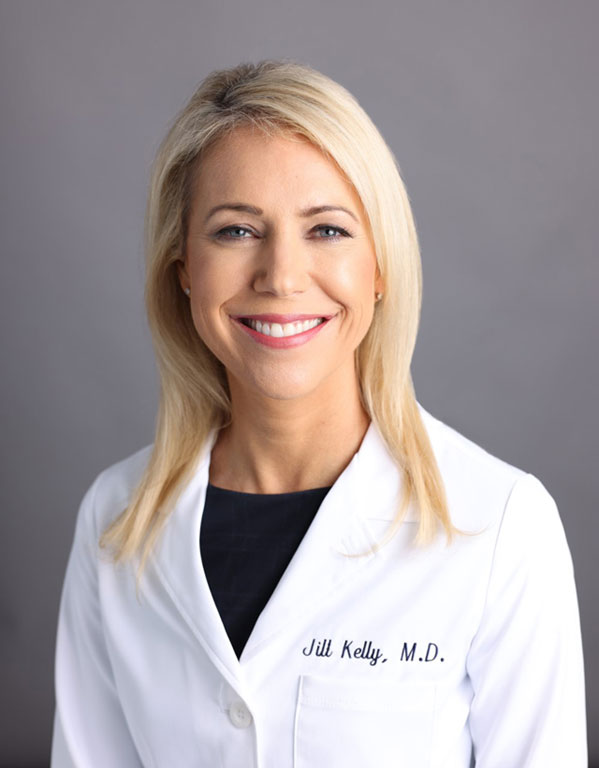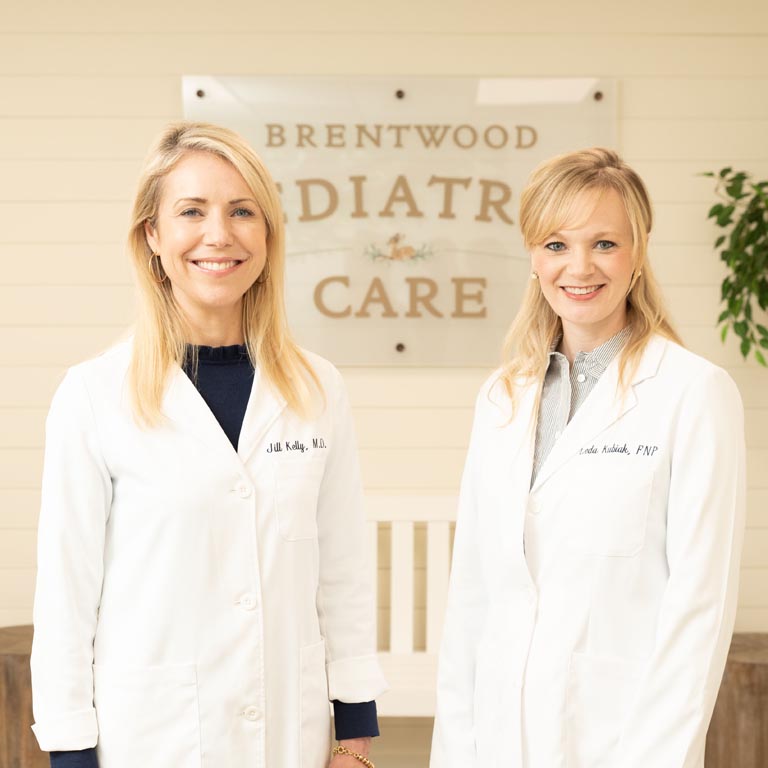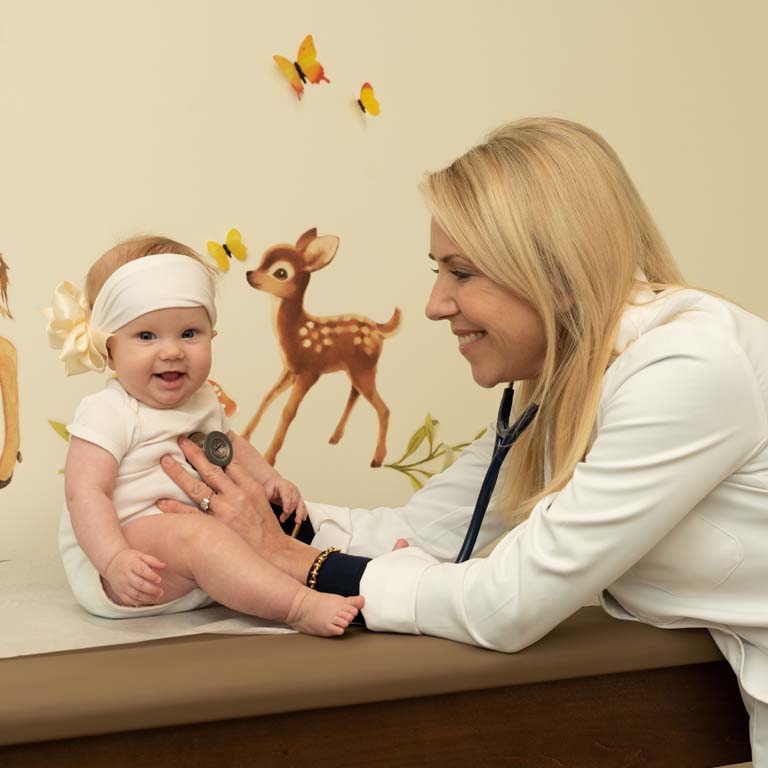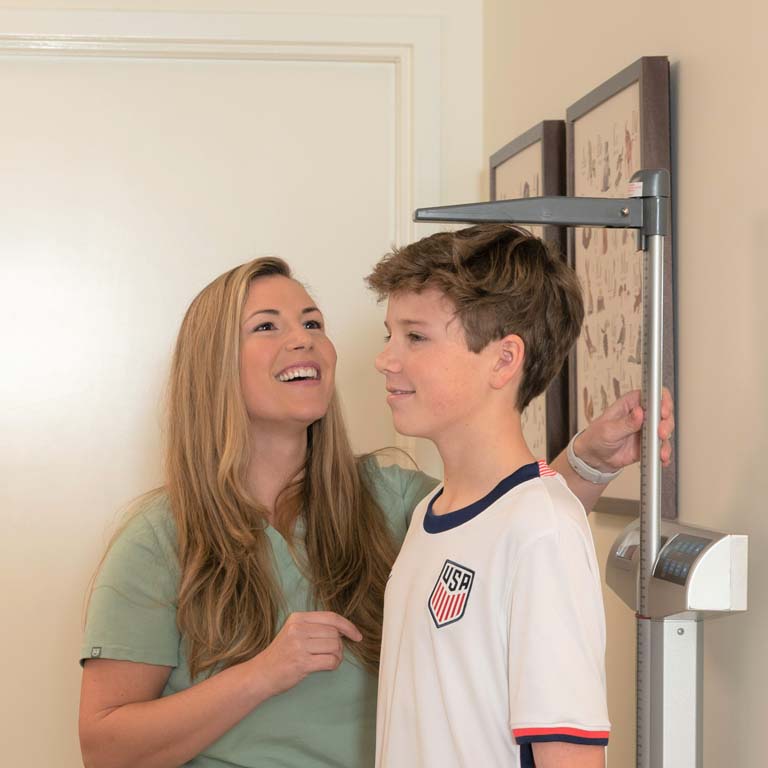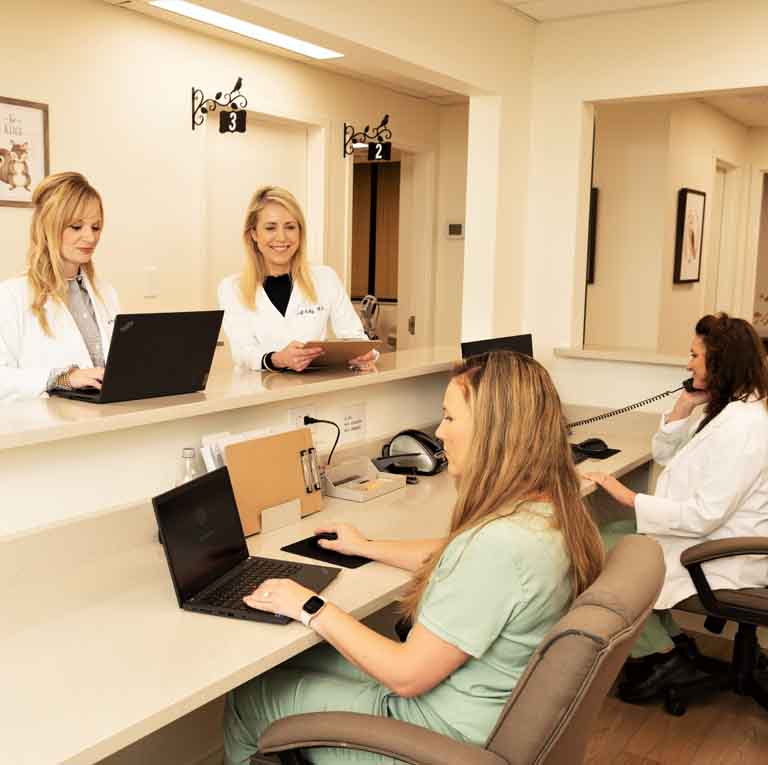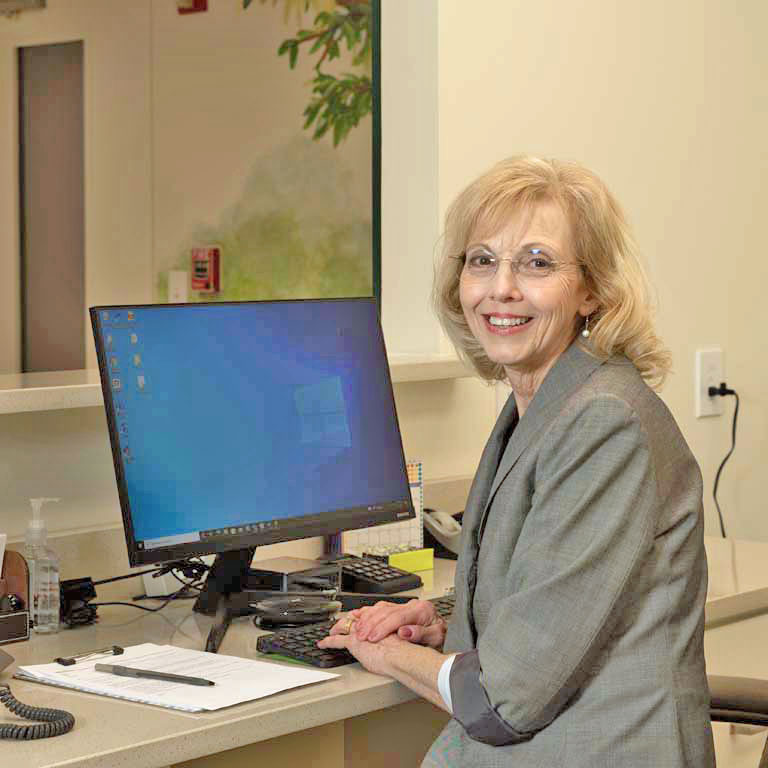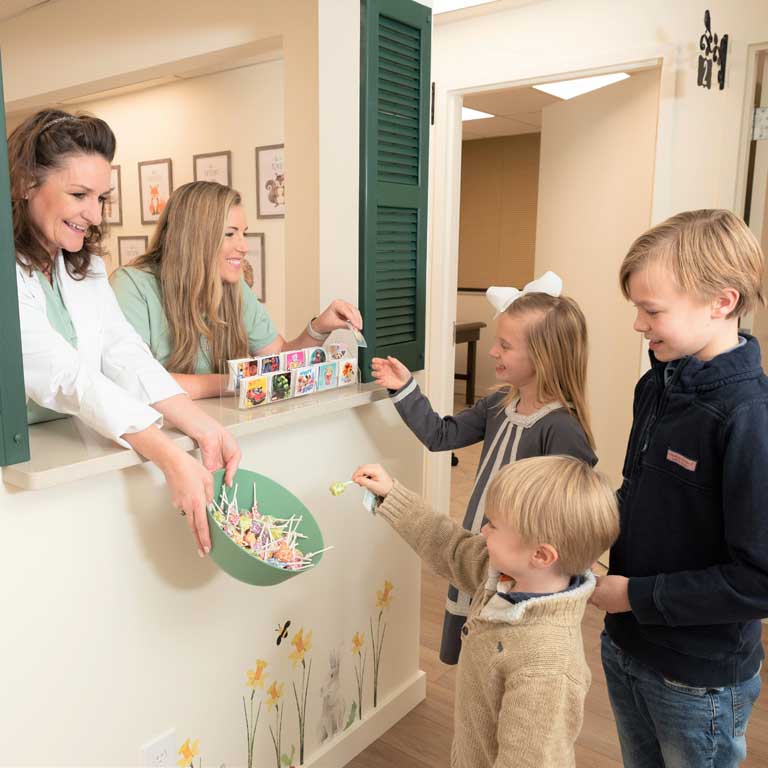 Meet & Greet
Get to know Dr. Jill and the incredible team at Brentwood Pediatric Care with a meet & greet! These optional visits are here to help new patients select a provider and learn more about what we do. We look forward to meeting you in person! There is a fee for this service.
Well Visits
Parents know to see the pediatrician when the child is sick, but regular well check visits are just as important for healthy children. We follow the American Academy of Pediatrics and Bright Futures recommended health guidelines for well child care.
Sick Visits
We know how it feels to be a concerned parent with a sick child or when your child has experienced some injury. For that reason, we offer same day sick appointments. We'll do our best to accommodate everyone. Please call as early as you can.
Newborn Care
When your baby is born, they will see a hospitalist in the hospital. After the newborn infant leaves the hospital, we routinely see the baby 2-3 days later for the first office visit to weigh and measure the baby and do a thorough exam.
Asthma
Because asthma is the most common chronic childhood illness, many patients deal with cough and labored breathing on a regular basis. We specialized in the care of Asthma and offer an Asthma focused program. Dr. Jill has personal experience in this area.
Sports Physicals
We offer sports physicals for children and teens. Sports physicals consist of two parts: a medical history and a physical examination. The goal of sports physicals is to evaluate an athlete's general health, risk of injury, and physical well-being.
Developmental Screenings
Developmental Screenings are an important part of our well child visits to ensure your child is on track. We utilize the Ages and Stages Questionnaires, interpret results, review results and plan any next steps.
Other Conditions
We diagnose and manage or treat many other common conditions including injuries, concussions, broken bones, eczema and other skin conditions, allergies, ADHD and warts.
Ellie G.
All three of my children have had appointments at Brentwood Pediatric Care and I have been so impressed at each visit!! The office is extremely clean, yet so precious and welcoming. Each and every staff member that I have come in contact with has shown nothing but kindness and patience toward me and my children. We love Dr. Kelly and feel that our children have the absolute best care!! She is so attentive and helpful in addressing any concerns we have. I HIGHLY recommend!!
Jill S.
As a grandparent, I have been to so many pediatric visits with my own children and now grandchildren, and I have to say that Dr. Jill Kelly is absolutely the BEST! All the nurses and office staff are so kind and compassionate, and Dr. Jill is so thoughtful about everything! She asks questions and fully listens, and then she gives clear, thorough and helpful information and treatment! Babies and children love her! I am SO glad she opened her practice here!
Ashton J.
BEAUTIFUL and ADORABLE office space! Clean and efficient and the checking in/checking out process was so easy! The staff were all SO nice and extremely professional and patient with both me and my 6 month old baby! Dr Jill Kelly went above and beyond to make sure I was informed, educated, and taken care of! We will definitely be back for any additional pediatric needs!
Holly P.
We just moved from out of town and I was anxious to find a doctor for my 3 girls. This was the first place we made appointments and this is def the place we will stay! Dr. Kelly and her staff greeted us with such warmth and smiles it made my girls feel instantly at ease (and me too!) It was super clean and so cutely decorated! Dr. Kelly took so much time with each of my girls making sure all my mamma questions were answered. So thankful we found our perfect pediatrician here!
Brentwood Pediatric Care is centrally located in the heart of Brentwood Tennessee in the Brentwood Medical Care building.
Our address is 343 Franklin Rd Suite 106. There is great access from Franklin Road and excellent parking.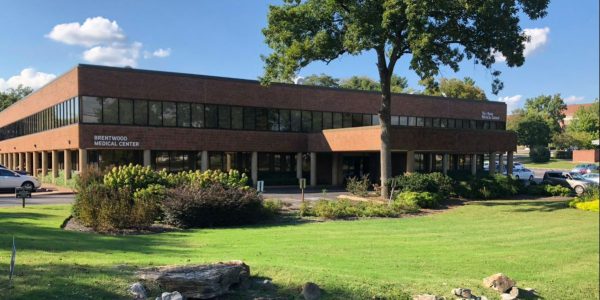 Contact
   Tel:    615.814.4500
   Fax:   615.814.4501
Office Hours
Mon: 08:00 AM – 05:00 PM
Tue:  08:00 AM – 05:00 PM
Wed: 08:00 AM – 05:00 PM
Thu:  08:00 AM – 05:00 PM
Fri:    08:00 AM – 04:00 PM
If a matter is urgent after hours, our on-call provider is available for consultation. Call 911 for if the situation is an emergency.